Buddy "Buddy" Helscel Chaplain Lori "Tazette" Byrnes PRO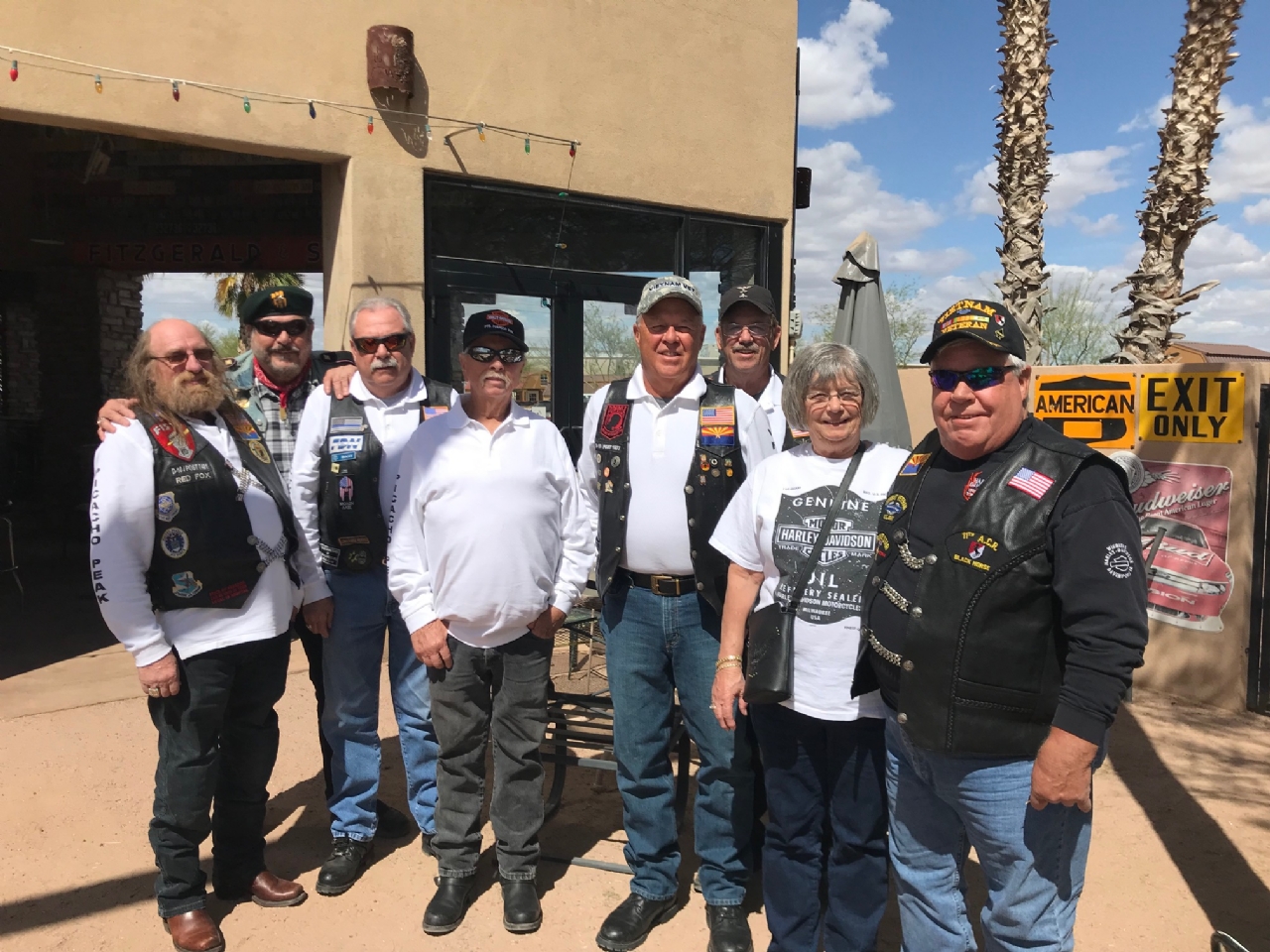 April 6, 2019 Raceway Bar & Grill in Maricopa. Nice ride, beautiful day and great food!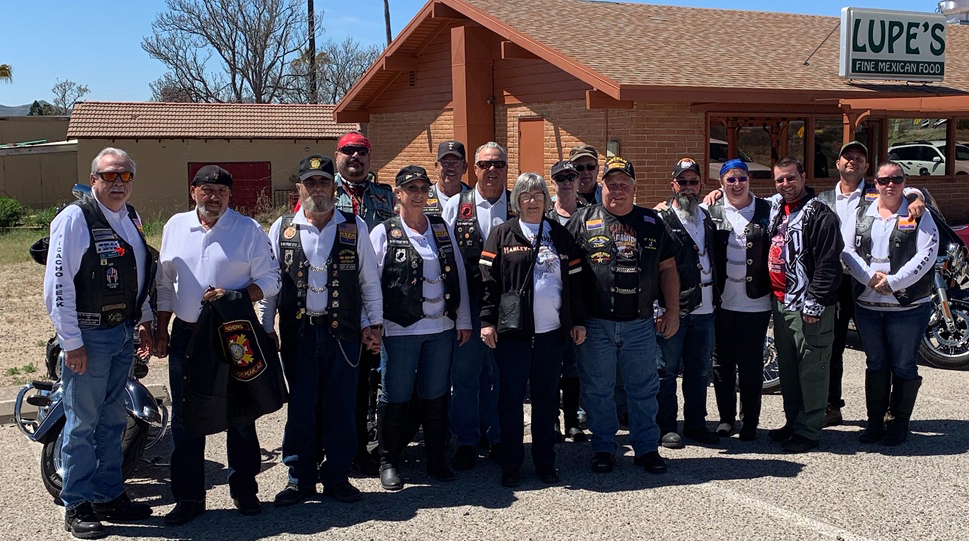 March 29, 2019 166 mile Fun Ride! Casa Grande to Coolidge VFW to Oracle Junction (Lupe's Mexican Restaurant to Winkleman to Superior VFW to Florence to Coolidge VFW Fish Fry.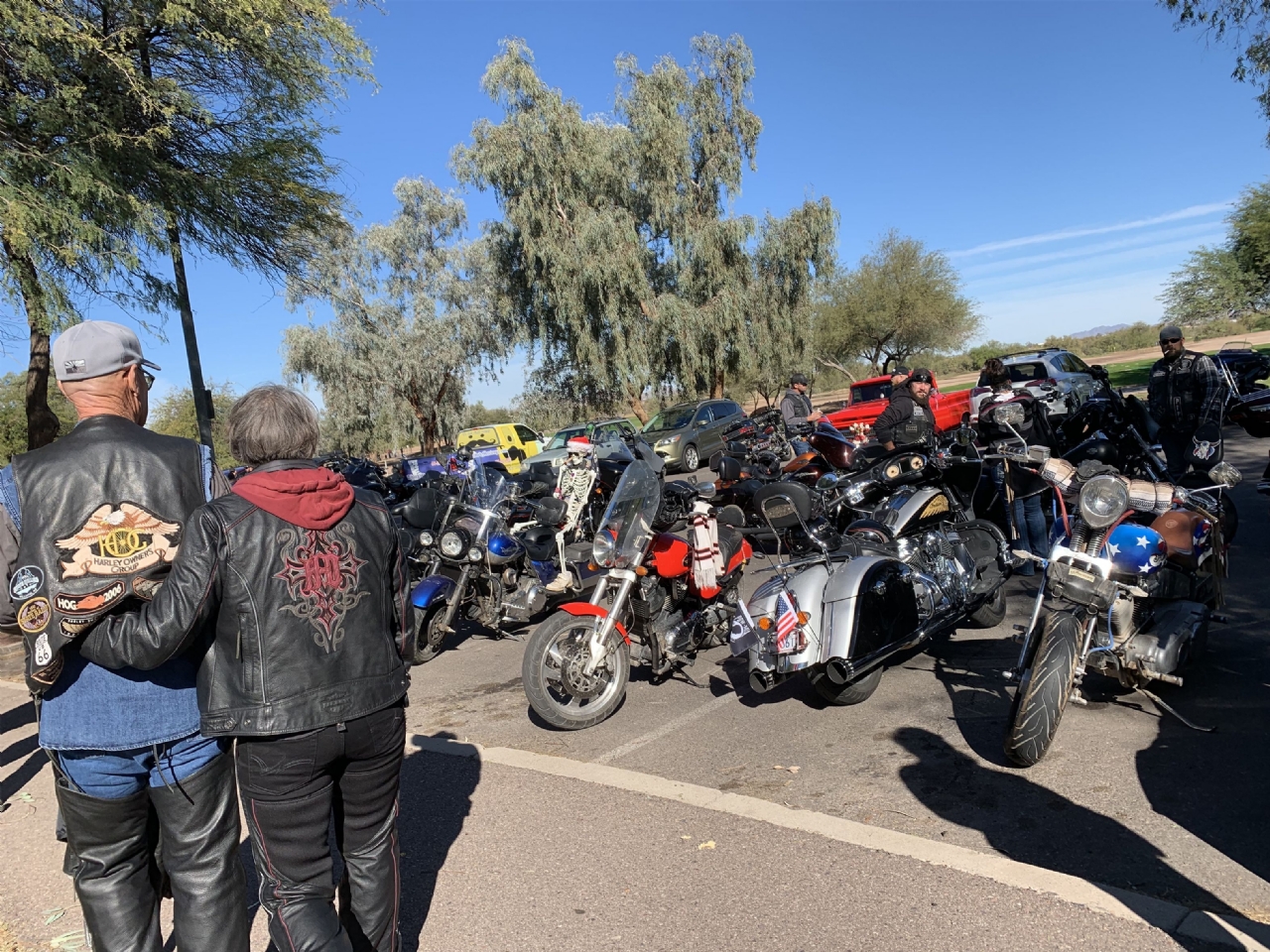 33rd Annual Casa Grande Toy Parade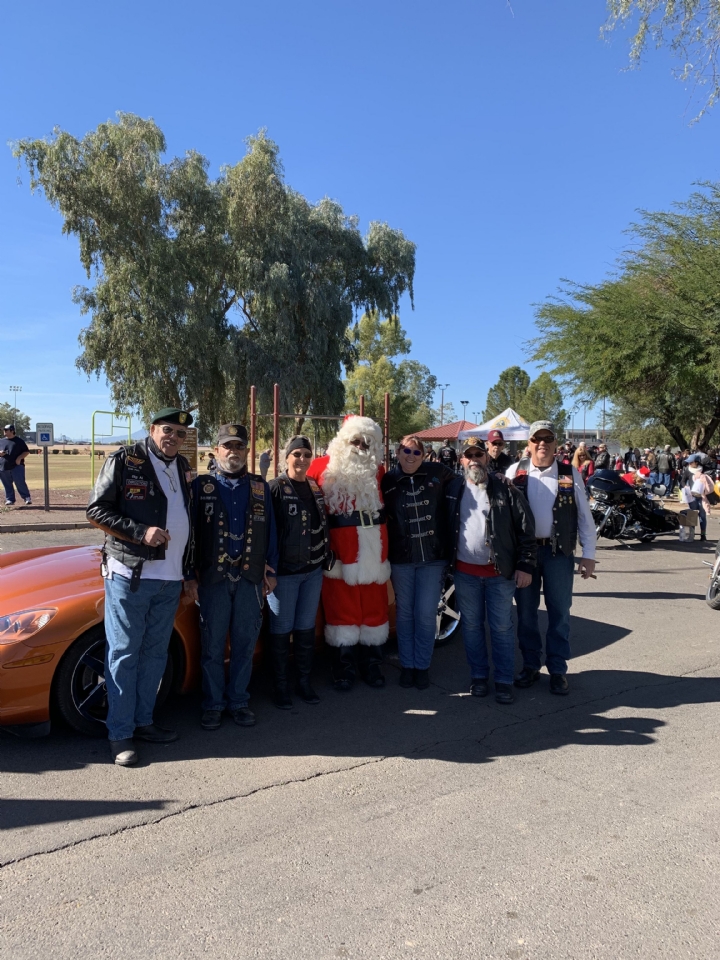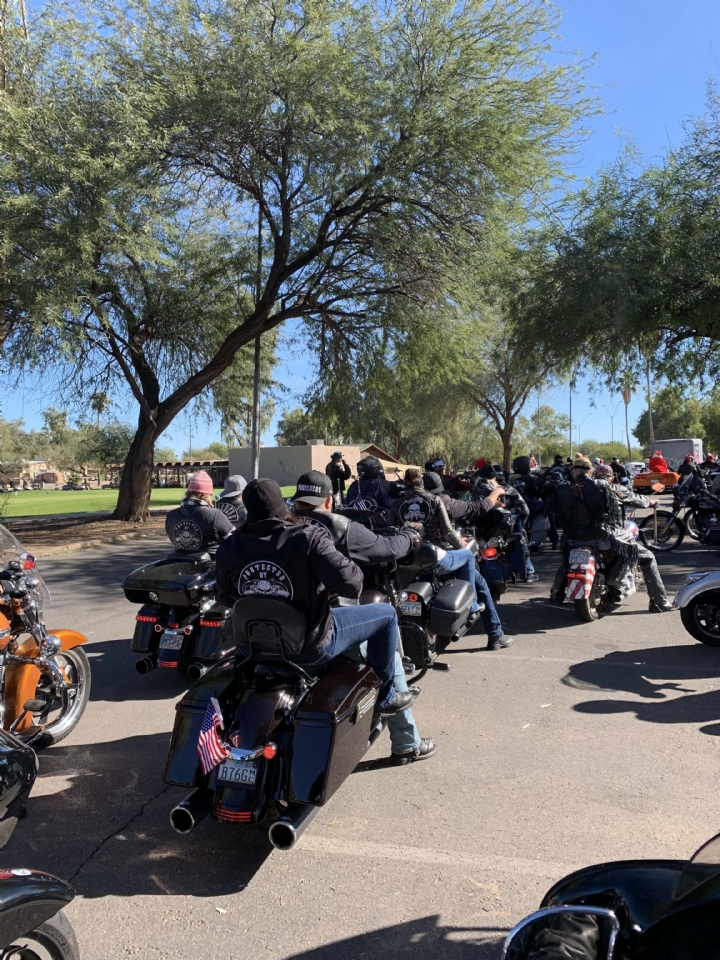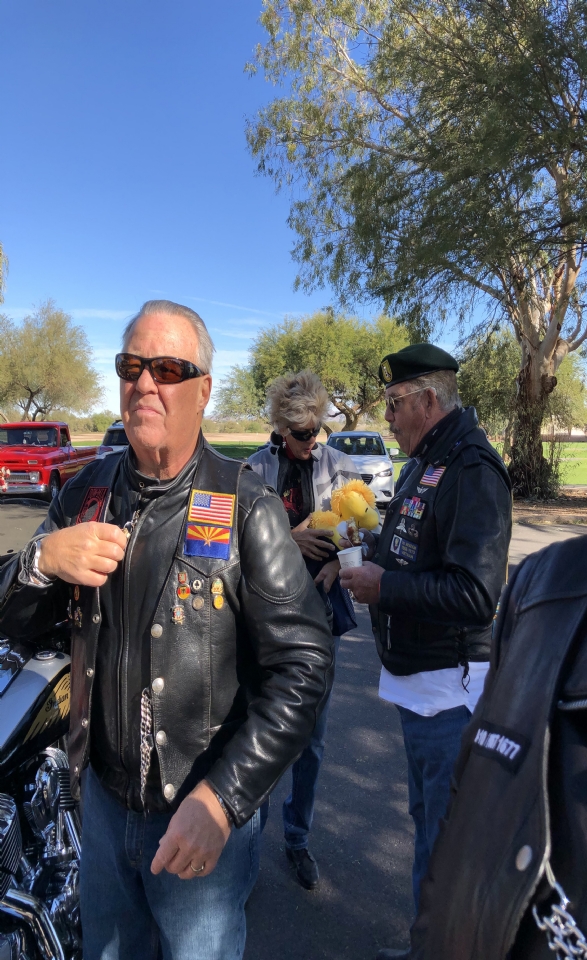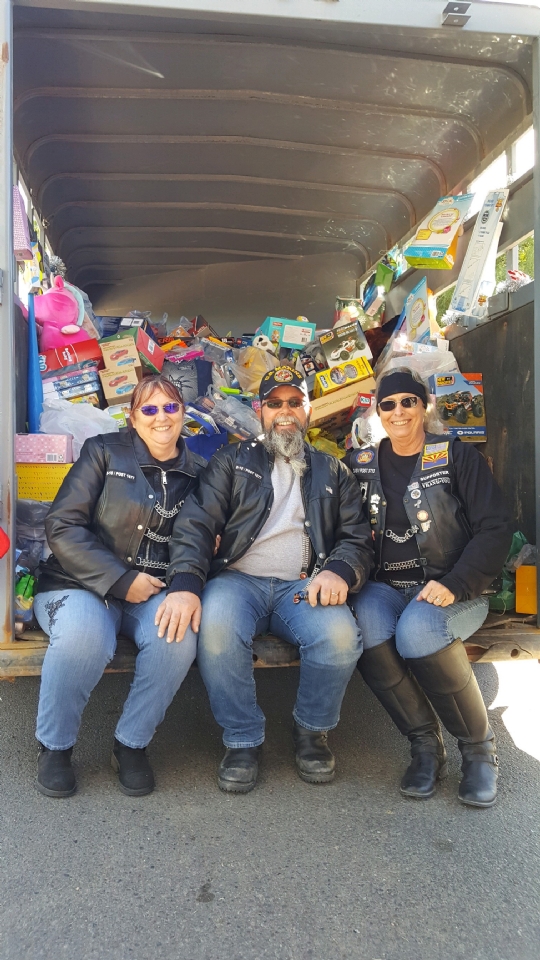 "Tazette", "Taz" and "Gennie" on the back of the Toy Wagon.